July, August…the rush of Fourth of July has past, and now you're into the hot, long days of summer. What are you supposed to do!? How about a little throw back? Kick your feet up, pop some corn, stay in the AC, and let the episodes roll out from That 70's Show.
A lazy weekend doesn't seem like a waste when you're getting some valuable life lessons, which come in plenty throughout the seasons! A flawless mix of comedy, drama, and reality, That 70's Show lets us relive the days of the past.
Set in a late 1970's Wisconsin basement, That 70's Show brings together family and friends in a home setting. The show is slow paced, going through the day to day motions of life, instead focusing on character development and interaction, some that will make you laugh, and some that will make you cry. The show highlights the characters relationships, thoughts, and vices. It lets you watch as they grow; as they light another "cigarette"; as they make the cloud of smoke in the basement a little thicker.
The lead character, Eric Forman, truly embodies the every day. From family issues to girlfriend issues, to going to college, he truly lets you connect. Living in his parents' house drives him slightly crazy. You'll soon recognize his father, Red, for his cynical and cantankerous attitude, and his mother, Kitty, who always seems as if she's had a little too much…coffee. To escape his home life, he seeks solace: from his girlfriend, a beautiful red head with strong opinions and a stubborn streak; from his rocker and stoner friend, Hyde; even from Michael and Jackie, the "perfect" high school couple, and from Fez, who never fails to add comedic relief with his quirky qualities.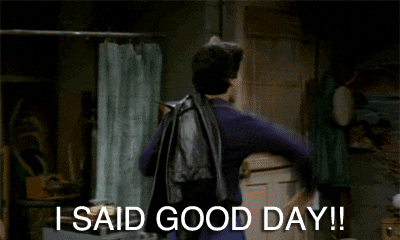 This show put several of the cast members on the map. Laura Prepon, who played Donna, went on to star in Orange is the New Black. Mila Kunis, who played the bubbly and lovable Jackie has been in so many big films, including Black Swan alongside Natalie Portman, and a rom com, Friends with Benefits, with co-star Justin Timberlake. She is also currently married to Ashton Kutcher, who played her boyfriend Michael in the show. Ashton has also starred in several movies (The Butterfly Effect, Dude, Where's my Car?, and Guardian).
With 8 seasons and 200 episodes at around 25 minutes each, That 70s Show will have you eating up several weekends with this weekend binge-worthy TV show.
Time Commitment: 8 Seasons
Why It's Worth The Binge: Relatable, endearing, funny, and charming, That 70s Show cements itself as one of the best sitcoms created in recent decades.
– Jonna Feavel
Follow me on Twitter @40daygraphics