This month we're taking you back to the Aniplex hit 2008 series, Vampire Knight, originally titled Vanpaia Naito, a vampire series adapted from the original manga of the same name and I promise you that these vampires aren't soaked in glitter body lotion — these vampires are the real vampires.
Streaming on both Hulu and Netflix, this animated horror/romance will conquer your need for your next horror-binge from the very first episode. Dark, entrancing and stunning, this series is equipped with loveable and developed characters, a beautifully captivating story and of course, plenty of blood.
In short, Vampire Knight is about a private school in which the day class and night class are divided not just by wit but also by species. Human pupils attend academic classes under the supervision of disciplinary committee members Yuki Cross and Zero Kiryu by day, while the night students are comprised of aristocratic vampires under the supervision of pureblood Lord Kaname, who perform advanced research and conform to pacifist ideals. If you don't think this sounds like much then please refer back to where I clearly stated that this series will consume your world from the very first episode.
Apart from having a darkly romantic and progressively mysterious storyline, one of my favorite aspects of the series is how unbelievably lovable, sensual, and/or whimsical the characters in this anime are and with such developed character traits you can not help but fall in love. Vampire Knight has certainly earned a place in my top anime favorites, as well as my top horror series.
Admittedly my favorite character in Vampire Knight was Zero because he had so much depth, heart and dedication — and because he was super hot, but that could just be my inner fangirl speaking, as Zero was voiced by acclaimed anime and game voice actor/legend, Vic Mignogna, who is known for roles in series such as RWBY, Soul Eater, Pokemon and Attack on Titan. Although I must confess, it was his work as Edward Elric in Fullmetal Alchemist and Fullmetal Alchemist: Brotherhood, that put me in a trance and won me over for a lifetime of fandom and I know I'm not the only fan of his among all the fellow nerds reading this post. Vic Mignogna is reason enough to watch Vampire Knight, however the series fortunately just so happens to be exquisite all around.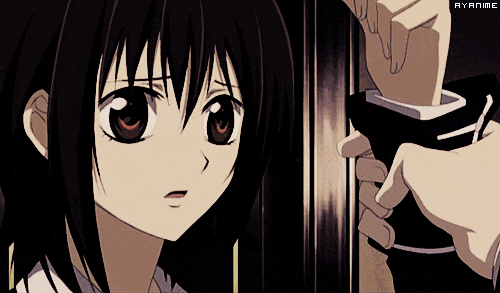 Ready for you to binge out right now on Hulu and Netflix, either dubbed or subbed, Vampire Knight is streaming seasons one and two. Season three of Vampire Knight has aired in Japan but has yet to make its way onto major US streaming platforms or cable. Season 3 had expected to be released in 2011, yet we are sadly still waiting; however, whispers of rumors tell that we may be graced with its US release sometime this year.
The two seasons streaming currently are both 13 episodes long and run at an average time of 25 minutes per and hold a TV-14 rating so maybe it's best to leave the youngins out of this one. Sure you could space this out over a period of time, as I intended to, but be expected to call out of work or live on your couch until both seasons are finished and you are left empty inside wishing for more — it really is that addicting.
Check out the trailer for season 1-2 below and stay tuned in at Binge Out for future updates on season three, Vampire Knight: Destiny. Enjoy!
– Rachael Rumancek
Follow me on Twitter @RachaelRumancek