If you're looking for an adventurous and engaging family series to get the whole squad in for family Netflix night then Fox's universe-hopping series Terra Nova is for you. From acclaimed producer Steven Spielberg (E.T. the Extra-Terrestrial, Schindler's List), Terra Nova is the story of our world amidst the decaying collapse of our planet in the year 2149 and one family who manages to make a miraculous escape to a ripe new world for a fresh new future – or so they thought!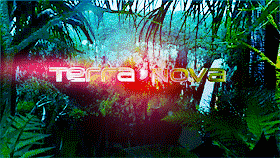 In the year 2149 our beloved home planet of Earth – as forewarned by scientists – is wistfully dying and rapidly fading away at the hands of human apathy. Scoured with decay, people continue to fight the inevitable end of days in the surviving metropolises of Earth by adapting to the thinning atmosphere and filtering out toxic air. The Shannons are your average American family; a caring and strong father (Jason O'Mara, Resident Evil: Extinction), an attentive career-woman mother (Shelley Conn, Dead Set) and three annoyingly loveable children. After they are popped for violating population control laws they must get creative if they want to save their family and stay together. The Shannon family concocts a plan to liberate themselves from persecution by hitching a ride to Terra Nova; a small colony on a parallel earth where a select few have a chance at a new beginning. However, while discovering new worlds things, never really seem to go as planned, do they?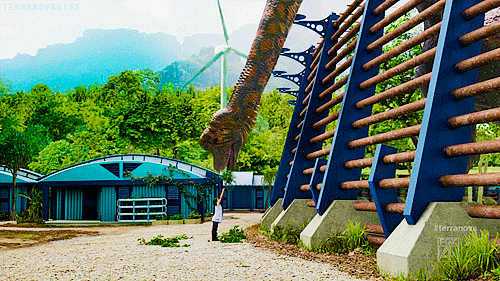 With dinosaurs, time travel, parallel worlds, revolving character perspective and a humor left pleasantly light there's no denying the vast demographic this series appeals to. If you are looking for a series you can enjoy with your whole family than you need to put Terra Nova at the top of your binge list. Terra Nova doesn't rank high in the violent or offensive sexual content and language department but still maintains a clean humor that's not only appreciated and enjoyed by all ages but especially by mothers or fathers from any family dynamic.
Still not sure? Just watch the trailer below:
Available on Netflix
Time Commitment: 1 season, 13 episodes (approximately 45 minutes per episode)
Why its worth the binge: A show that everyone can enjoy, Terra Nova is also recommended for fans of Land of the Lost, Jurassic Park, Lost, Sliders, The 100 and Zoo.
-Rachael Rumancek
Follow me on Twitter @RachaelRumancek